The Pageturners Book Club meets every third Monday of the month at 7:00 P.M. in the Otsego County Library's meeting room. The program is free and the library will provide books for loan to all book group participants. Books for the next month are normally distributed at the previous month's meeting. An additional daytime group will be formed if there is sufficient interest. For more information persons may call the library at 732-5841.
Looking for a good read? Click here for previous book club selections.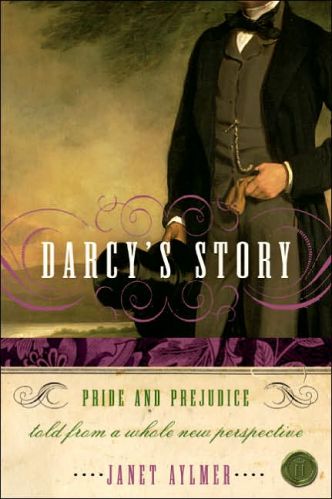 When Elizabeth Bennet first met Mr. Darcy, she found him proud, distant, and rude—despite the other ladies' admiration of his estate in Derbyshire and ten thousand pounds a year. But what was Mr. Darcy thinking?

Jane Austen's classic Pride and Prejudice has long stood among the most beloved novels of all time. The story of Elizabeth Bennet's blossoming romance with "haughty, reserved, and fastidious" Fitzwilliam Darcy has enchanted readers for nearly two centuries. Yet, Mr. Darcy has always remained an intriguing enigma—his thoughts, feelings, and motivations hidden behind a cold, impenetrable exterior . . . until now.

With the utmost respect for Austen's original masterwork, author Janet Aylmer loving retells Pride and Prejudice from a bold new perspective: seeing events as they transpire through the eyes of Darcy himself. One of world's great love stories takes on breathtaking new life, and one of fiction's greatest romantic heroes becomes even more sympathetic, compelling, attractive, and accessible, all through the imagination and artistry of a truly gifted storyteller.
Publisher's comments from bn.com.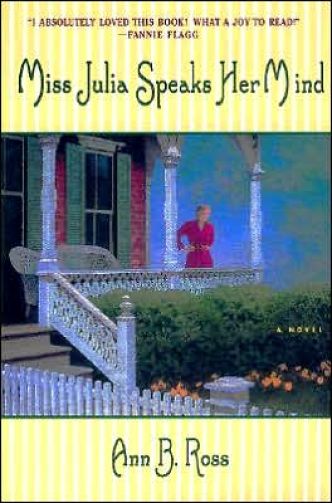 Miss Julia, a recently bereaved and newly wealthy widow, is only slightly bemused when one Hazel Marie Puckett appears at her door with a youngster in tow and unceremoniously announces that the child is the bastard son of Miss Julia's late husband. Suddenly, this longtime church member and pillar of her small Southern community finds herself in the center of an unseemly scandal-and the guardian of a wan nine-year-old whose mere presence turns her life upside down.

With razor-sharp wit and perfect "Steel Magnolia" poise, Miss Julia speaks her mind indeed-about a robbery, a kidnapping, and the other disgraceful events precipitated by her husband's death. Fast-paced and charming, with a sure sense of comic drama, a cast of crazy characters, and a strong Southern cadence, Miss Julia Speaks Her Mind will delight readers from first page to last.
Publisher's comments from bn.com.