OTSEGO LAKE
FIREWORKS 2004
Saturday Night July 3rd just minutes away from July 4th Otsego County will be experiencing the future of fireworks on Otsego Lake.
We need 667 folks who support Otsego Lake Fireworks 2004
The sale of raffle tickets is your way of seeing the future fireworks on Otsego Lake.
We are showing our commitment to the 45th parallel.
Raffle ticket: $45.00
@ Michaywe` 6-30-04, 5-7:00 PM
MR. FIRECRACKER AND ROCKETEERS
Otsego County youngsters, families, and merchants are enjoying the looks around town.
Events to Date
Saturn Booksellers 6-5-04, 11-1:00 PM
Otsego County Sheriff's Posey Horse Parade Judge 6-12-04, 1-3:00 PM
Gus Macker Weekend
6-19-04 through 6-20-04
Gaylord Ford L-M Inc.
6-26-04 10-12:00 PM
Michaywe`
Golf-Dining-Living
6-30-04, 5-7:00 PM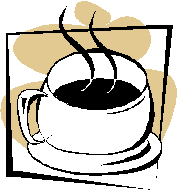 Mail Contributions
Otsego Lake Fireworks 2004
PO Box 1932
Gaylord, MI 49734
"A Committee of Otsego Lake Association"
Otsego Lake Fireworks Committee
&
Mr. Firecracker Thanks You
And all that have been there from the start
989-732-7887