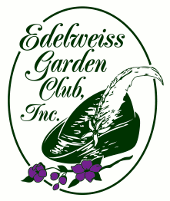 Edelweiss Garden Club, Inc.
When we tug at a single thing in nature, we find it attached to the rest of the world - John Muir
Annual Garden Walk
July 25th @ Noon - 4:00 PM
(rain or shine)


The Edelweiss Garden Club (EGC) invites you to tour six unique local gardens. This event is our only fundraising event of the year and helps fund the planting and maintenance of our community gardens.
Tickets are available from four local locations: North Star Nursery, Family Fair, The Old Spud Warehouse and Saturn Booksellers.

The cost is $10 per person, kids under 16 are free. Maps and identification of participating gardens are included on the tickets. The walk hours are Noon - 4 p.m., rain or shine.
Ticket holders are invited to an afterparty at North Star Gardens following the conclusion of the Garden Walk.

More information is available by calling (989) 370-9697.


EGC is a 501(c)(3) non-profit organization founded to provide gardening knowledge and to beautify our community through public gardens, including those at the Energy Outlet (Sportsplex), Loon Rest Area, the Courthouse, to name a few. For more information about EGC, contact Pat Sitz, President at 989-786-3965 or email patsitz1@yahoo.com.

Club Flower: Edelweiss (Leontopodium alpine)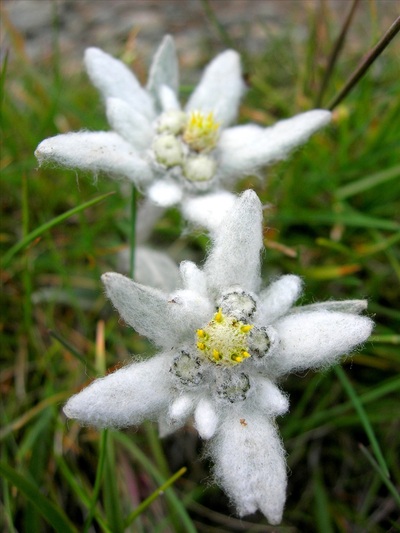 Meetings: 2nd Wednesday of each month at 10:30 a.m.

For more information, email: patsitz1@yahoo.com
Edelweiss Garden Club of Gaylord is a 501 ( c ) 3 Non-Profit organization affiliated with Michigan Garden Clubs, Inc. and National Garden Clubs, Inc. We are a member of the Central Region. Founded in 1984, the Club is named to reflect the Swiss Alpine theme of our city. Our plantings support the European charm of our downtown and extend well beyond the city limits. We maintain four gardens: Welcome Sign at McCoy and Old 27 South, Loon Rest Area on northbound I-75, East and West Courthouse Gardens and the Sportsplex Energy Outlet playground and walking track.
The mission of Edelweiss Garden Club is to maintain community gardens, provide opportunities to improve gardening knowledge and encourage a fellowship of gardeners.