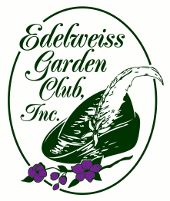 Edelweiss Garden Club, Inc.
When we tug at a single thing in nature, we find it attached to the rest of the world - John Muir


Club Flower: Edelweiss (Leontopodium alpine)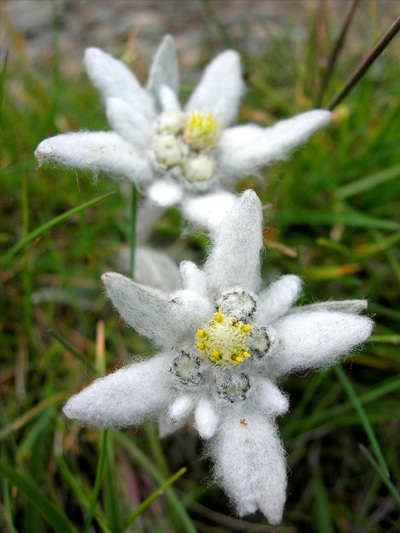 Meetings: 2nd Wednesday of each month at 10:30 a.m.

For more information, email: patsitz1@yahoo.com
Edelweiss Garden Club of Gaylord is a 501 ( c ) 3 Non-Profit organization affiliated with Michigan Garden Clubs, Inc. and National Garden Clubs, Inc. We are a member of the Central Region. Founded in 1984, the Club is named to reflect the Swiss Alpine theme of our city. Our plantings support the European charm of our downtown and extend well beyond the city limits. We maintain four gardens: Welcome Sign at McCoy and Old 27 South, Loon Rest Area on northbound I-75, East and West Courthouse Gardens and the Sportsplex Energy Outlet playground and walking track.
The mission of Edelweiss Garden Club is to stimulate the love of gardening, encourage home and community beautification, promote better horticultural practices, encourage all forms of conservation, provide education and resources, and promote the programs of the Michigan Garden Clubs, Inc., and the National Garden Clubs, Inc.

| Home | Club Projects | Upcoming Events | Garden Pictures | Map | Tip of the Month |Membership Information |
| Scholarship Information | Garden Walk | Green Sales | Links | Members Only |
© 2010 Edelweiss Garden Club, Inc.