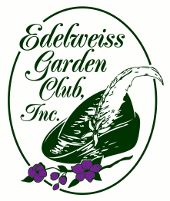 Edelweiss Garden Club, Inc.
When we tug at a single thing in nature, we find it attached to the rest of the world - John Muir
Community Plant Exchange
June 15th @ 10:00 am


The Edelweiss Garden Club (EGC) invites all seasoned and budding gardeners to take advantage of its Annual Spring Community Plant Exchange. The "Exchange" will take place on Saturday, June 15, 10 am – 1 pm on the lawn of the Otsego County Courthouse in Gaylord. Plan to come rain or shine.

The Garden Club provides this opportunity to encourage area gardeners to "grow" a little and add something new to their gardens at no cost. All plants offered at the event are perennials (live from year to year without replanting) and a small selection of gardens accessories, including books, will also be available.

The Exchange is the result of Garden Club members sharing their love of gardening by digging, splitting and potting perennial plants from their gardens to give to others. You are encouraged, but not required, to bring a plant and take a plant. If you have too much of a particular flower in your garden, why not dig some up, pot it, and share it with others? Then, take home something new to try. The Exchange is a perfect time to add new variety, texture and color to your garden! Club members will also be on hand to try to answer any questions.

EGC is a 501(c)(3) non-profit organization founded to provide gardening knowledge and to beautify our community through public gardens, including those at the Energy Outlet (Sportsplex), Loon Rest Area, the Courthouse, to name a few. For more information about EGC, contact Pat Sitz, President at 989-786-3965 or email patsitz1@yahoo.com.

Club Flower: Edelweiss (Leontopodium alpine)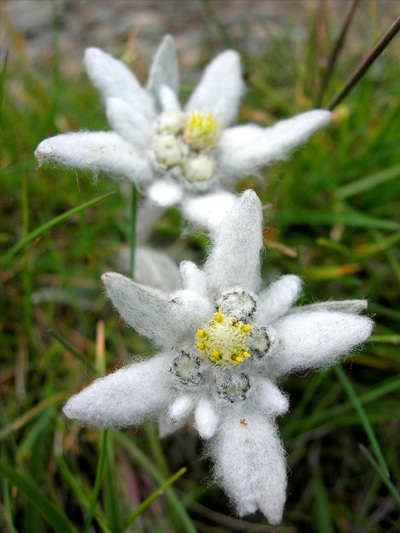 Meetings: 2nd Wednesday of each month at 10:30 a.m.

For more information, email: patsitz1@yahoo.com
Edelweiss Garden Club of Gaylord is a 501 ( c ) 3 Non-Profit organization affiliated with Michigan Garden Clubs, Inc. and National Garden Clubs, Inc. We are a member of the Central Region. Founded in 1984, the Club is named to reflect the Swiss Alpine theme of our city. Our plantings support the European charm of our downtown and extend well beyond the city limits. We maintain four gardens: Welcome Sign at McCoy and Old 27 South, Loon Rest Area on northbound I-75, East and West Courthouse Gardens and the Sportsplex Energy Outlet playground and walking track.
The mission of Edelweiss Garden Club is to maintain community gardens, provide opportunities to improve gardening knowledge and encourage a fellowship of gardeners.